February 11th is International Day of Women and Girls in Science
February 11th is the International Day of Women and Girls in Science, join in and celebrate with a virtual 3-day festival featuring women in science, exploration and conservation from across the globe, brought right into your living rooms!
This virtual weekend has a simple goal, celebrating incredible women, doing incredible things around the world, day in and day out. From the 12th – 14th of February, we'll meet scientists, explorers, conservationists, filmmakers, photographers and more, showcasing their work, challenges, adventures, research and expeditions.
This festival is 100% free to join in.
Our goal is to raise funds for Exploring by the Seat of Your Pants to deliver a full month of live virtual guest speaker and field trip events for classrooms across North America.  All we ask is that if you can, please make a donation and support our important education outreach. Since 2015, Exploring by the Seat of Your Pants has hosted over 2,000 live events connecting a half million students with scientists and explorers from over 80 countries.
What we do is and always will be free for classrooms everywhere!
Continuing the Celebration of Women in
Science and Exploration
February 12th Join the Marathon!!!
February 12th is the first day of our Women Blaze Trails Festival and we have 15 live events between 9am and 5pm eastern!
Join in with your kids or students for some events or make a day of it, meeting amazing women in science and exploration all day long.
Each event is 30 minutes, everyone tunes in live via YouTube and can submit questions via the chat bar. No need to register, just tune in throughout the day with this link: 
https://youtu.be/tG2td-sltso

Check out the events on the 12th here: https://www.womenblazetrails.com

We Still Need Your Help for the Rest of the Weekend!!!

We're working hard to get the word out for next week's festival. There's several ways you can help:

1) Share with your students and their families, it's a great opportunity for them to share a little science and exploration together at home.

2) Tune into some of Friday's events with your classrooms! There won't be camera spots for these events, but you can tune in with your students to over a dozen exciting events.

3) Tune in at home with your families over the weekend!

4) Most important of all, share the festival via social media and with your personal learning networks.
Use a simple post like:

I'm celebrating women in science and exploration by tuning into the Women Blaze Trails Festival February 12th-14th!!! This 3-day virtual festival will feature 40+ amazing women from around the world, sharing their stories. Find more info and register here: https://www.womenblazetrails.com/Celebrate the International Day of Women and Girls in Science
Join us on February 11th, 2021 to celebrate International Day of Women and Girls in Science! We're teaming up with the Natural Sciences and Engineering Research Council of Canada (NSERC) to host two virtual webinars (one in English and one in French) to highlight and celebrate the important role women and girls have in science, technology, engineering and math.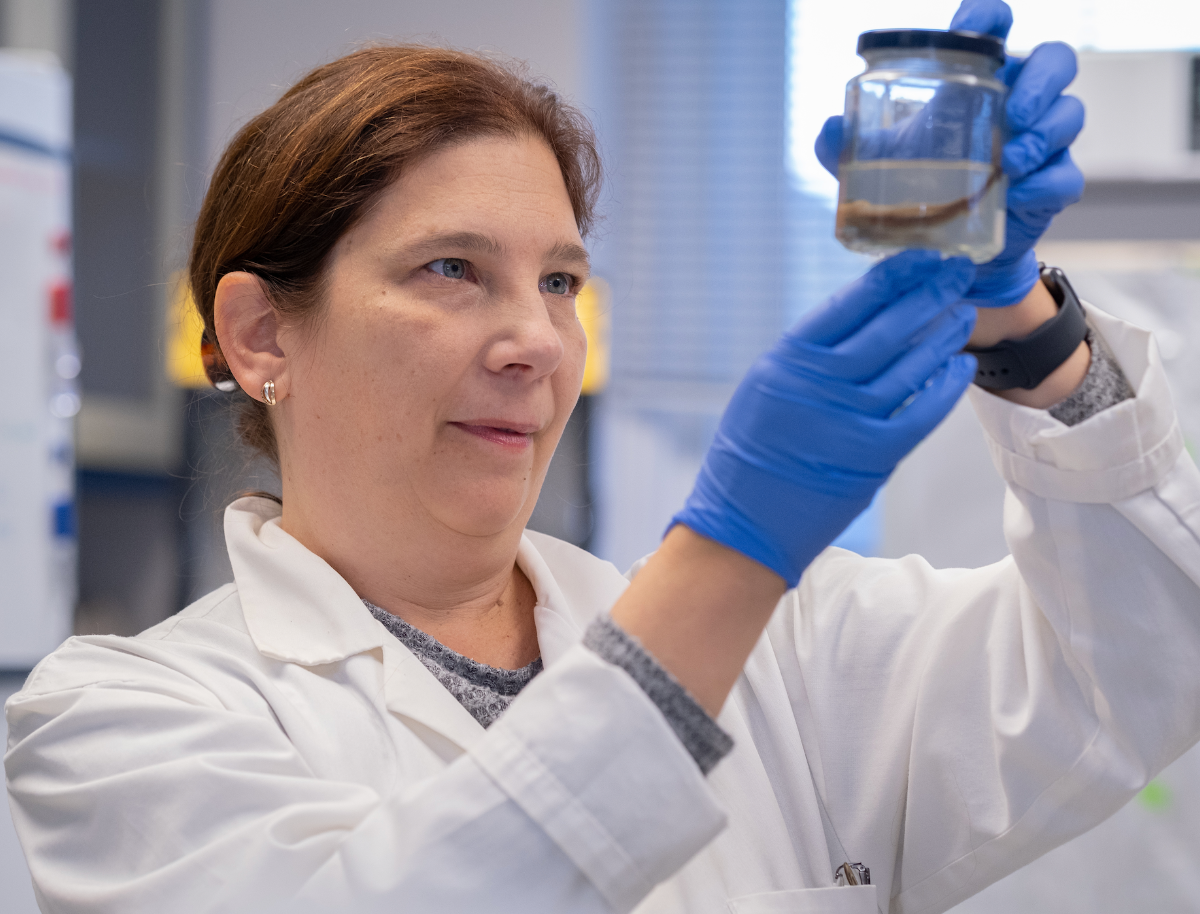 Dr. Tamara Franz-Odendaal | International Day of Women and Girls in Science
February 11th @ 1:00pm eastern
Come meet evolutionary biologist Dr. Tamara Franz-Odendaal as she discusses her research, offers advice for girls looking to expand their interest in science and technology, and answers questions from viewers!
Dr. Franz-Odendaal is a developmental biologist and anatomist. She joined Mount Saint Vincent University in 2006 in the Department of Biology where she leads an active research program in the field of skeletal biology. In 2011, she became the NSERC Chair for Women in Science and Engineering (CWSE) for Atlantic Canada. Her program, WISE Atlantic, aims to shift gendered STEM stereotypes and empower girls to consider STEM-based careers by raising their awareness of the diversity of jobs within these fields, and enabling them to visualize themselves working in these fields.
Register: https://forms.gle/mLpMreqsKCwLBDdR7
Mme Eve Langelier, Ph. D. | Journée internationale des femmes et des filles de science
février 11th @ 2:15pm eastern
Faites la rencontre de l'ingénieure mécanicienne et biomédicale Eve Langelier, qui nous parlera de ses travaux de recherche, donnera des conseils aux filles voulant approfondir leur intérêt pour les sciences et la technologie et répondra aux questions du public.
Eve Langelier est professeure titulaire au département de génie mécanique de l'Université de Sherbrooke. Elle est également titulaire de la Chaire pour les femmes en sciences et en génie (CFSG) du CRSNG au Québec. C'est en désirant combiner son amour de la physique et de la biologie à son besoin de contribuer à améliorer la qualité de vie des gens qu'elle a décidé d'étudier en génie mécanique puis en génie biomédical. Elle se spécialise dans la biomécanique humaine et la mécanobiologie des tissus mous. Elle s'intéresse particulièrement à la prévention et la guérison des blessures tendineuses et des plaies de pression. Elle travaille également à améliorer les équipements de sport adapté.
Register: https://forms.gle/mLpMreqsKCwLBDdR7Happening Tomorrow!!!
Lindsey Rusted | Forest Ecologist with USDA Forest Service
February 4th @ 11:00am eastern
(Camera spots available to interact with Lindsey)
"It's past midnight in the White Mountains of New Hampshire, but my team and I are still out beneath the icy canopy of the Hubbard Brook Experimental Forest. With temperatures hovering below freezing, our breath comes out in great billows of steam. Our headlamps are trained upward, as the fire hoses cover the trees with ice, replicating the devastating ice storms that cause massive damage and power outages in New England." Join Lindsay as she shares an exciting visual story from a daring ice storm experiment pushing the boundaries or forest research and conservation!
Lindsey can usually be found deep in the forests of New England — whether she's hiking, kayaking, fly fishing, or patiently studying how these majestic ecosystems work. As a forest scientist, she has spent over three decades conducting research to understand what makes forests tick. Her laboratory is the outdoors, and she is internationally recognized for her large and often daring experiments on forest soil warming, drought, acid rain, and even ice storms. Her passion is bringing together scientists, artists, and citizens to address some of the most vexing issues facing the world today.
Register: https://forms.gle/mLpMreqsKCwLBDdR7February Events
Ripley's Aquarium of Canada | Seahorse Feed
February 10th @ 10:00am eastern
Have you ever seen anything as cute as a juvenile seahorse? Probably not! Come join our staff here at Ripley's Aquarium of Canada as they feed our Lined Seahorses while teaching you all about this adorable species!
Register: https://forms.gle/mLpMreqsKCwLBDdR7
Virtual Trip to SNOLAB with Dr. Erica Caden
February 16th @ 11:00am eastern
(Great for Students Grade 7 and up)
SNOLAB is a world-class science facility located deep underground in the operational Vale Creighton nickel mine, near Sudbury, Ontario in Canada. The combination of great depth and cleanliness that SNOLAB affords allows extremely rare interactions and weak processes to be studied. The science programme at SNOLAB is currently focussed on sub-atomic physics, largely neutrino and dark matter. At 2km, SNOLAB is the deepest clean room facility in the world. Dr. Erica Caden completed her PhD at Drexel University working on the Double Chooz neutrino experiment. As a research scientist, Erica is involved in the neutrino projects at SNOLAB (SNO+ & HALO) as well as science education and outreach activities. For SNO+, she is the detector manager responsible for keeping the experiment running smoothly day to day.
Register: https://forms.gle/mLpMreqsKCwLBDdR7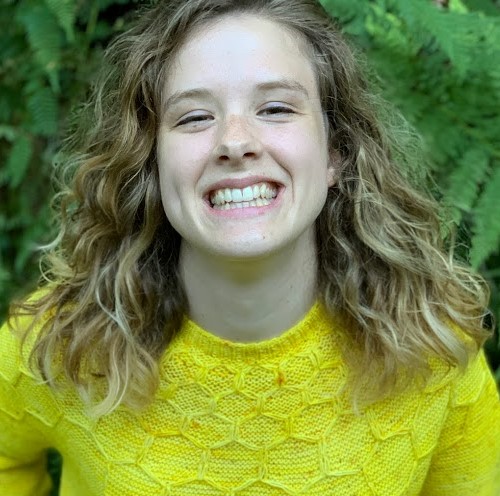 Gracie Ermi | Learn Code to Save Whales!
February 17th @ 1:00pm eastern
Computer scientist Gracie Ermi builds technology platforms that just might help save our planet! Her work at Vulcan Inc. in Seattle, WA focuses specifically on protecting endangered animals. She will be sharing about writing code to support killer whale research in the Pacific Northwest, as well as her experience navigating the technology field and discovering that technology can be an avenue for anyone to make a positive impact in their communities and around the world.
Register: https://forms.gle/mLpMreqsKCwLBDdR7
Eleanor Drinkwater | Searching for Giants
February 18th @ 1:00pm eastern
Eleanor is an animal behaviour researcher who specializes in understanding the weird and wonderful world of insects. In this talk she will be sharing her recent work tracking one of the biggest and most elusive beetles on the planet, the titan beetle. Tackling tropical rainstorms, nocturnal work and dense forest, the team were able to gain rare insights into the behaviour of these incredible beetles as well as some understanding of the threats which face these animals in the wild.
Register: https://forms.gle/mLpMreqsKCwLBDdR7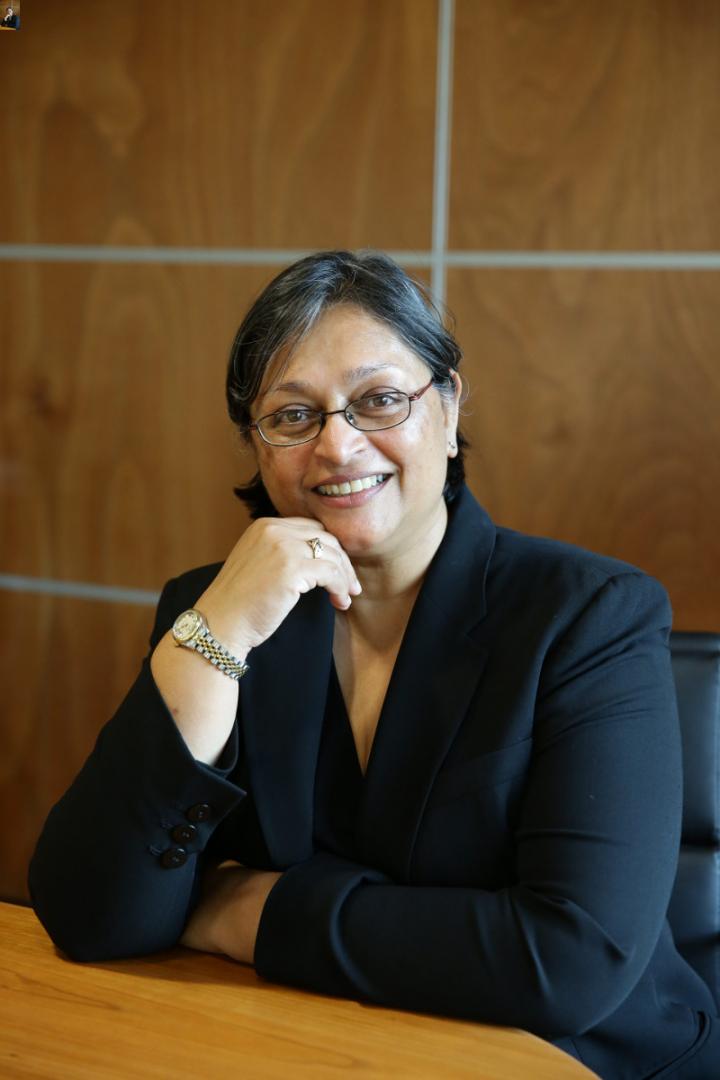 COVID-19 and HIV | Fighting Global Pandemics with Dr. Quarraisha Abdool Karim
February 22nd @ 9:00am eastern
(Great for Students Grade 7 and Up)
Join us for this special presentation with world health authority Dr. Abdool Karim as she talks about her storied career working to understand and stop HIV/AIDS and new threats like Covid. As a world class researcher and public health/equity advocate, Dr. Abdool Karim has been at the forefront of major revolutions in treatment and access to healthcare globally. This presentation is part of our continuing series with the Gairdner Foundation.
Register: https://forms.gle/mLpMreqsKCwLBDdR7
Anusha Shankar | Studying Hummingbirds
February 22nd @ 11:00am eastern
Take a dive into the highly energetic world of the hummingbird! If you were to use energy like a hummingbird, you'd need a fridge full of hamburgers to survive each day! Anusha is a National Geographic Explorer and Young Leader, a Lewis and Clark Field Scholar and and a recent PhD graduate from the Graham lab at Stony Brook University, New York. She has studied how animals manage their energetic needs and studied how hummingbirds budget their energy across a number of field sites in Arizona and Ecuador, especially fascinated by hummingbirds' strategy of entering a torpid state (shutting down their bodies and lowering their heart rate) at night to save energy. Anusha is currently a Rose Postdoctoral Fellow, studying hummingbirds, with Dr. Irby Lovette and Dr. Maren Vitousek at the Lab of Ornithology at Cornell University.
Register: https://forms.gle/mLpMreqsKCwLBDdR7
Carlee Jackson | Researching Sharks and Sea Turtles
February 23rd @ 11:00am eastern
Carlee is a recent M.S. graduate from Nova Southeastern University, where she researched the effects of provisioning tourism on nurse sharks in Belize. Through the CMED lab at NSU, Carlee assists with tagging sharks along the coast of Broward County. Carlee is a Marine Turtle Specialist at Gumbo Limbo Nature Center where she helps monitor the beach for sea turtle nesting activity and assists with medical procedures in their sea turtle hospital. She and her colleagues work closely with researchers at FAU who are studying effects of sand temperature on sea turtle embryo development during incubation. Carlee has previously been an environmental educator, taking students on outdoor educational field trips all across Florida. She is eager to expose more minority students to the field of marine science and hopes to inspire more diversity in this field.
Register: https://forms.gle/mLpMreqsKCwLBDdR7
Ripleys Aquarium of Canada | Zebra Shark Training
February 23rd @ 2:00pm eastern
Join an aquarist who will be demonstrating a behavioural training session with the Ripley's Aquarium of Canada's two female zebra sharks (Stegostoma fasciatum). The session will focus on tactile desensitization training. The ultimate goal is to reduce the stress of physical handling required as part of routine veterinary procedures. By training the sharks to come willingly and allow staff to handle them the need for general anaesthetic and/or to restrain the animals is greatly reduced. Routine procedures we are training the sharks for include physical examinations, blood draws, and ultrasounds. To prepare the sharks they have been trained to allow their trainer to hold them and flip them over onto their backs.
Register: https://forms.gle/mLpMreqsKCwLBDdR7
KM Reyes | Protecting Cleopatra's Needle
February 25th @ 9:00am eastern
KM is a community organizer and conservationist based on Palawan island in the Philippines. She is co-executive director and co-founder of the environmental nongovernment organization Centre for Sustainability PH (CS), established to organize efforts to create a sustainable future for Palawan by influencing decision-makers and shaping development on the island. CS spearheaded the declaration of Cleopatra's Needle Critical Habitat, protecting 41,350 hectares of some of the Philippines' last remaining primary forest in Puerto Princesa. Prior to CS, Reyes spent several years working on peace-building efforts in communities affected by narco-trafficking in Latin America and in housing projects and urban planning in North Africa. She found her true calling in environmental work, conducting agroforestry research in the Brazilian Amazon and as co-founder of the marine protection network Responsible Runners in Australia. Her work at CS is driven by the belief that by connecting communities with their immediate and surrounding environments, we can understand and find sustainable solutions to our planet's greatest environmental challenges.
Register: https://forms.gle/mLpMreqsKCwLBDdR7
Find these events and event more on our lesson page: 
https://www.exploringbytheseat.com/lessons/#upcoming
Join the Adventure
Share the Adventure
Copyright © 2021 Exploring by the Seat of Your Pants, All rights reserved.